Hotel "Cherie Hall" in the center of Rostov."Cheri Hall" is a beautiful and comfortable hotel located in a quiet historical part of the city of Rostov-on-Don.The hotel is located in the city center, near the Theater Square and the central Bolshaya Sadovaya Street, 5 km from the train station and 44 km from the airport.The location of the hotel is such that travel to the business, administrative, cultural and entertainment centers of Rostov–on–Don will not take much time and will make your stay in our city as fruitful and successful as possible.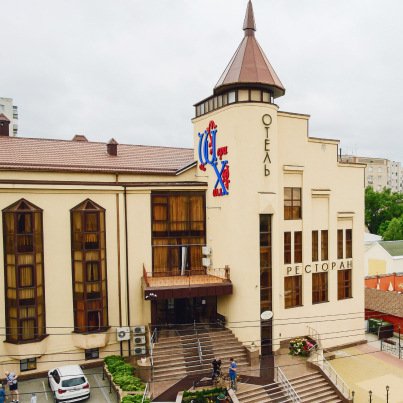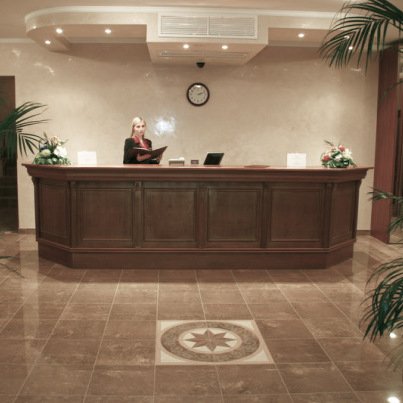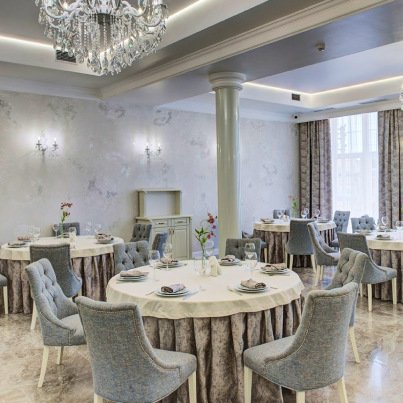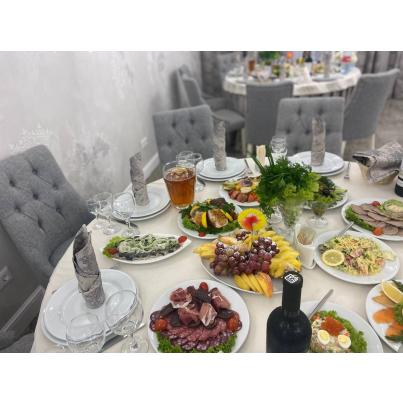 The new modern hotel building meets all the requirements of the hospitality industry. 23 rooms of the hotel, located on 3 floors, are provided with all the necessary conditions for a comfortable stay of guests. The building is equipped with an advanced heating and air conditioning system, which made it possible to apply stained glass glazing in the hotel rooms.
The cozy restaurant located in the hotel will welcome guests with exquisite cuisine that meets the requirements of even the most sophisticated gourmets.
A large summer pool for everyone.
Relaxing by the pool is a particularly welcome event on hot days.
This is a great place not only for family holidays, but also for organizing friendly meetings, informal communication after business events.
Cool water, delicious drinks and dishes on the grill will cheer you up and make you feel really relaxed and rested.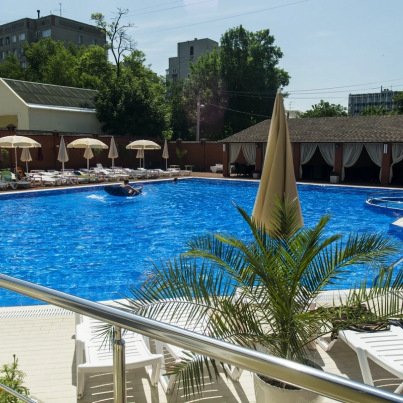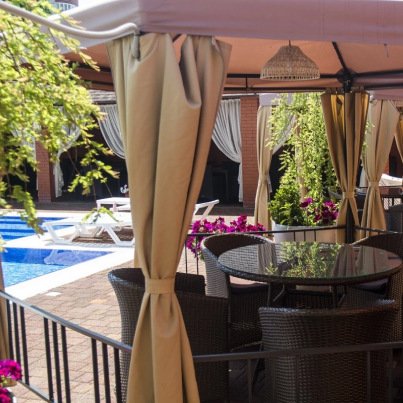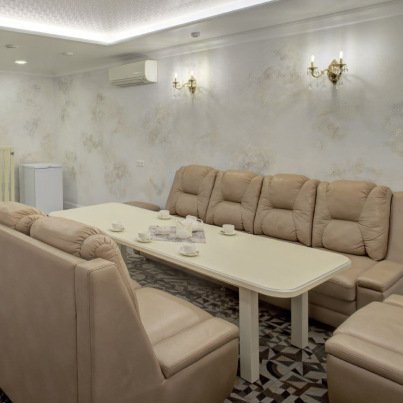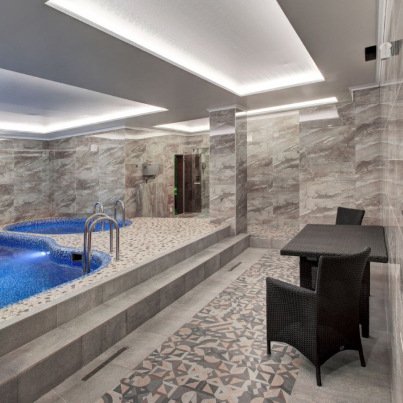 The hotel offers a well-equipped sauna, which includes: 2 steam rooms – Finnish and Turkish (hammam)
There are also 2 swimming pools with warm and cold water, changing rooms with individual booths, lockable, safe for valuables, air-conditioned rooms, TVs.
Our guests can relax in a cozy lounge with a bar, TV and air conditioning, where you will be offered a la carte restaurant service.